If 2020 teaches us anything, it's that we should never take our health, or that of a loved one, for granted and the unfortunate spread of germs is entirely out of our control – whether that's germs being spread by us or to us.
We all have a level of responsibility for keeping on top of cleanliness. With this in mind, it's essential to think about all of those day to day items that could benefit from much more frequent, thorough cleaning – such as a wheelchair.
Not only will cleaning a wheelchair frequently keep it sanitised, but proper maintenance will also likely lead to a longer life span. Furthermore, if you're fully aware of the state of the wheelchair, then it's less likely to need any surprise repairs that you haven't considered. If you need to improve your wheelchair maintenance, then read this guide on how to clean a wheelchair.
First things first, if you still have your wheelchair guide from when it was supplied, then read the manufacturer's maintenance instructions. The guide will highlight any specific cleaning rules or best practices for your exact chair, which should make the process much easier.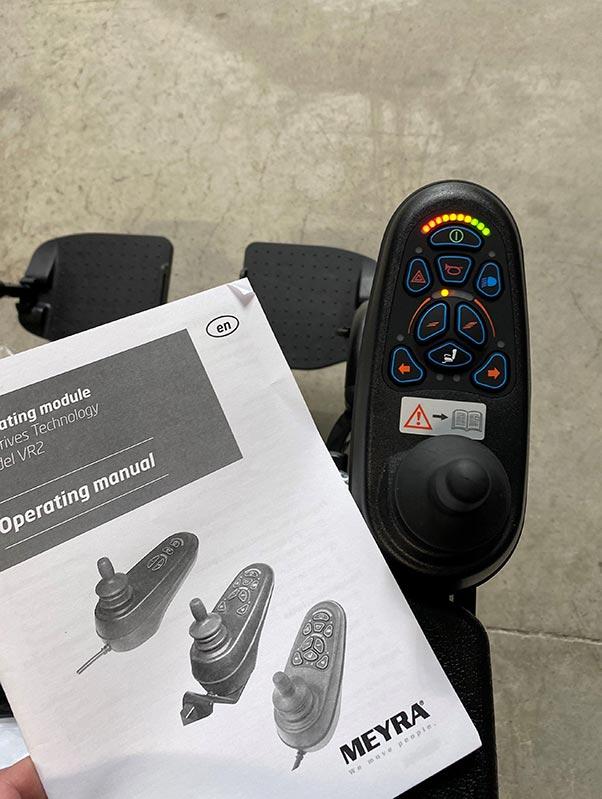 Disinfectant – this can be of your choice. Be sure to follow any safety guidelines or diluting rules.
Cloths / Cleaning Brush – you may want to use a cloth on your wheelchair cushions but a brush for the frame, for example. A toothbrush will also be helpful for those awkward, hard to reach bits.
Space – you will need to be able to reach each part of the wheelchair. If possible, clean on top of a towel or sheet to avoid too much mess.
Time – if you do the job thoroughly once a month, for example, you will make the smaller day to day cleans much more straightforward so make sure you have enough time set aside for this task.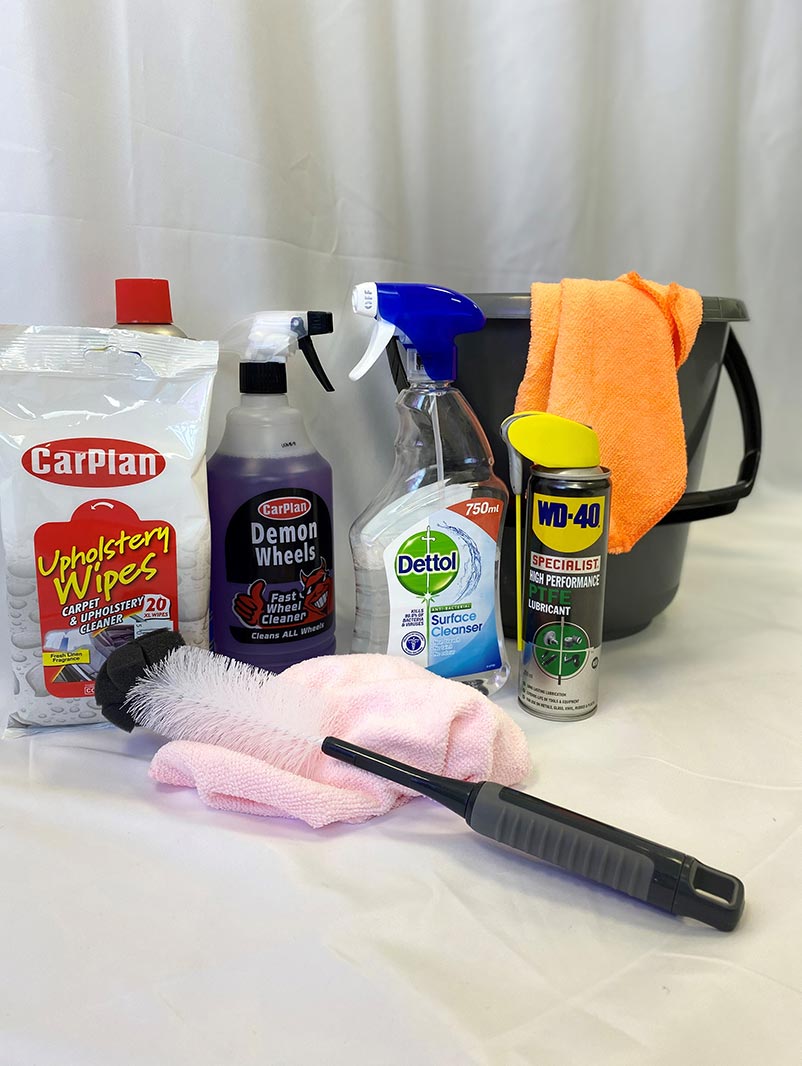 If the wheelchair is in use daily, then it's good practice to wipe it down regularly, thus preventing the build-up of dirt and grime. Do this by using a cloth and disinfectant of your choice. If possible, remove the wheelchair cushion or seat cushion and wipe underneath in case of crumbs or spills.
If spills do occur, then be sure to clean these as quickly as possible. Depending on the liquid, spills may lead to an unpleasant odour or stickiness. It might be worth carrying wipes with you if you're leaving the house to enable a quick clean on the go. Momentum Healthcare stock stylish compact wheelchair bags and smart phone cases that can also carry small items. Check them out in our online shop.
If you are cleaning an electric wheelchair, then make sure you unplug the chair from its power source and disconnect the chair from its base before attempting to clean it.
Another good maintenance tip for an electric wheelchair is to charge the battery regularly. Never use a power washer to clean a wheelchair.
A fully charged battery is especially crucial during long trips out or in winter as you don't want to be left stranded. The best time to charge a wheelchair battery will be overnight when it is less likely to be needed.
As part of your wheelchair cleaning, be sure to dry everything thoroughly before use or putting it into storage. If it's in regular use, then try to clean it in the evening, so it has time to dry overnight. If the wheelchair has previously been in storage for a long time, be sure to clean it entirely before use and retrieve it with enough time to give it a good once over before use.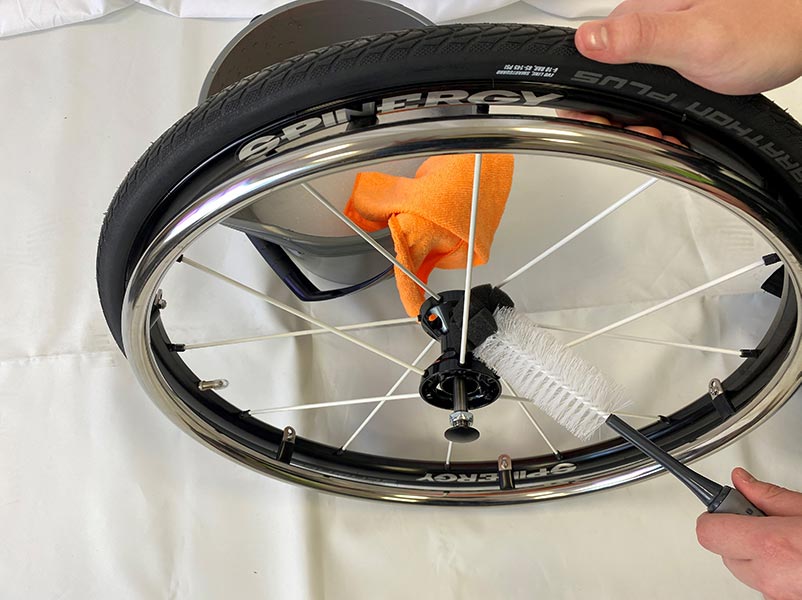 No matter how frequently the wheelchair is in use, if you're using it outside, you will collect dirt on the tyres quickly. Wheelchair Tyres can be cleaned using any car or bike tire cleaner, but it's important to make sure this won't stain or damage your flooring inside if the wheelchair is used both indoors and outdoors. The wheels should be wiped down every time you get inside, little and often will make the job an easier one plus with clean wheels –  you won't get dirty hands.
It's also recommended that you frequently check your wheels for wear and tear, especially if you know you're often on uneven or rough surfaces. Check for punctures, splits of deflation regularly to avoid getting caught out.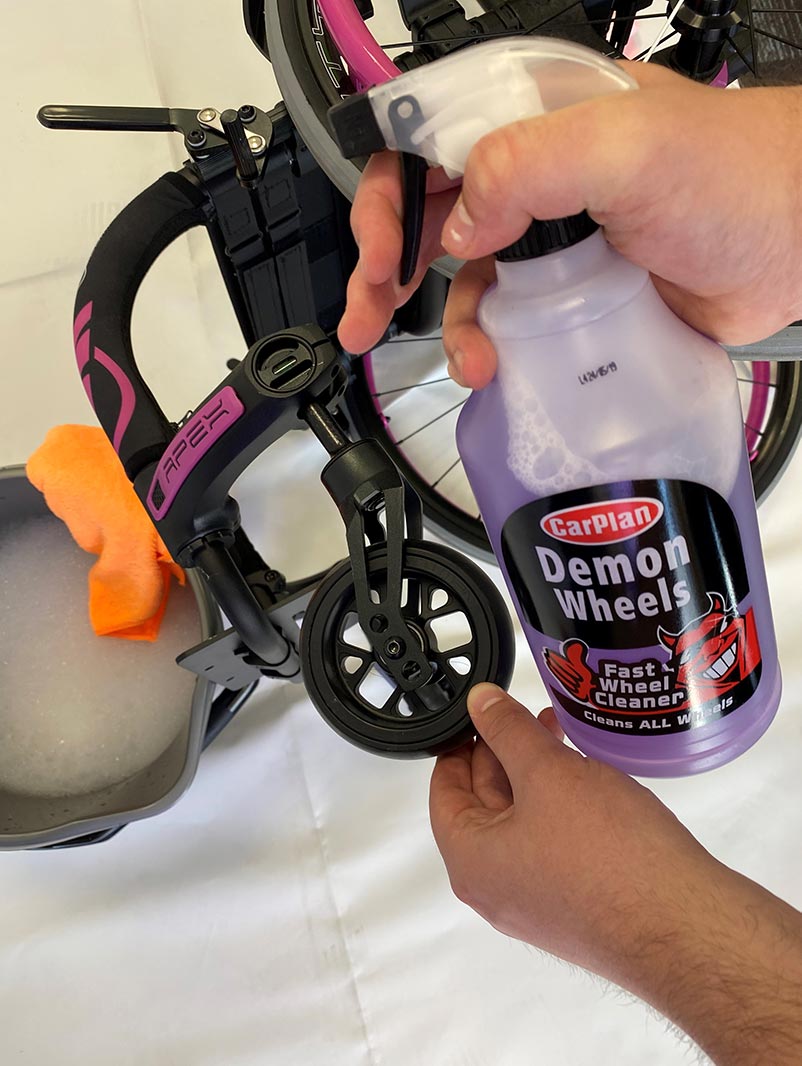 Two of the most critical areas of a wheelchair are, of course, its brakes and locks. Regular wiping will keep both of these in good working order. Both should be checked regularly; you should be able to engage or release the locks easily without applying too much pressure, and they should not rub against the tyre.
If possible, you should be checking the wheelchair for loose nuts or bolts monthly as well as ensuring your wheels are aligned. You should also frequently review the movable parts, such as leg rests, armrests and backrests, to ensure all parts are moving smoothly. Also, if you find a crack in the metalwork, then get this repaired as soon as possible otherwise you may find yourself without a working wheelchair. If you have an electric wheelchair, then add electrical connections and wiring to your review list.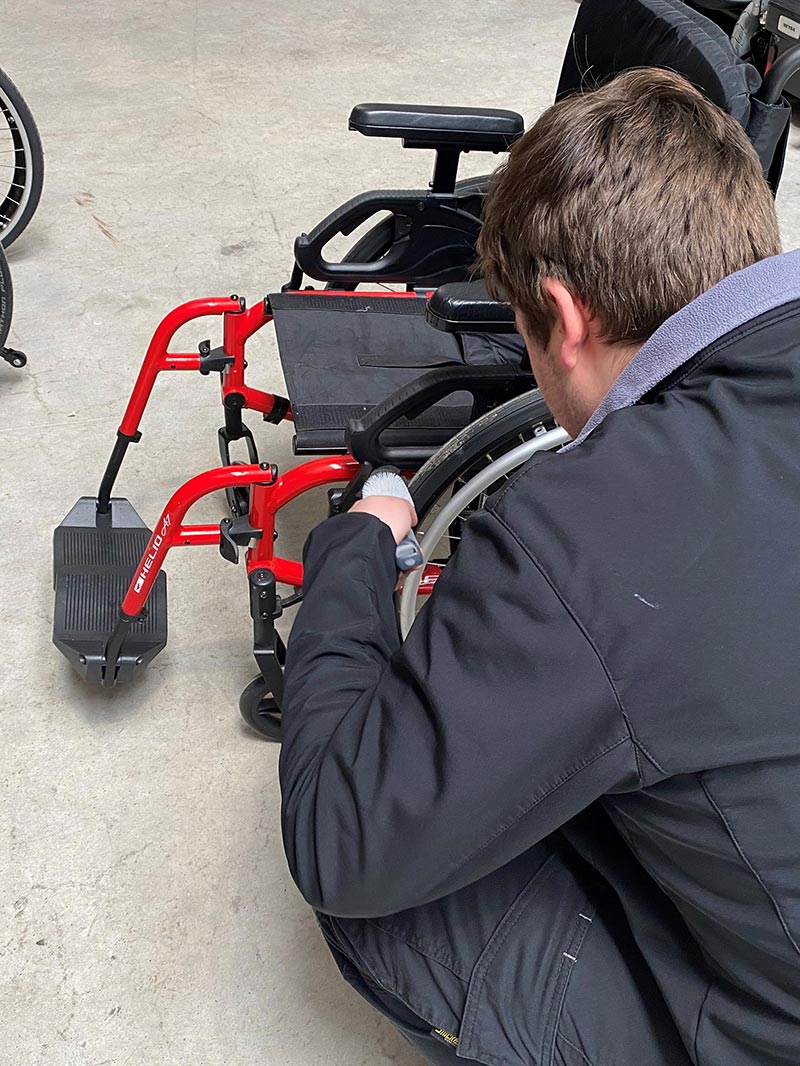 How do you Clean Wheelchair Seats?
If your wheelchair cushions or seat are worn or ill-fitting, this may lead to discomfort. You may also expose screws through the upholstery, which could lead to injury. Make sure the wheelchair seat cushions are providing the support and padding that is needed.
A thorough clean doesn't necessarily mean you need expensive cleaning products, and you may already have access to several at home. Baking Soda, for example, is used for many things and on this occasion can help to remove tough stains as well as eliminate (rather than mask) foul odours by absorbing them.