powered wheelchairs
Powered Mobility
Ireland's leading wheelchair experts
Momentum Healthcare
Shop By Category
Reliable german built Brands
Powered Wheelchairs
Reliable german built Brands
Powered Wheelchairs
high quality Brands
Mobility Scooters
Trust the Experts
High quality reliable Brands
Mobility Scooters
Trust the Experts
Leading Brands
Powered Add Ons
Transform your manual wheelchair with power
Leading Brands
Powered Add Ons
Transform your manual wheelchair with power
Powered Mobility
Put some power into your mobility with our range of powered options, from powered wheelchairs to mobility scooters or simply add power where and when you need it. Whatever your needs we strive to help. Momentum Healthcare only sell high quality, reliable brands into the Irish market.
We believe in quality of product and service and you deserve nothing less. Our seating specialists have years of experience in fitting wheelchairs and making you or your loved one feel comfortable and at ease in the process.
Industry & Company News
Keep up to date with everything going on in the industry and the latest updates from the Momentum team.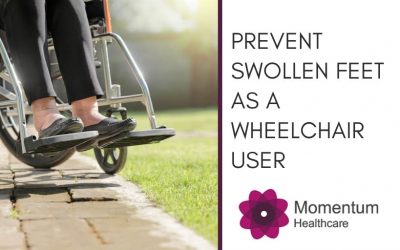 Swollen feet and legs (medically known as oedema) is a common complaint in those that use wheelchairs, the elderly, and those who have little to no mobility or are overweight. Swollen feet is most commonly caused by a build-up of fluid and is also a common complaint...