Our Team of Professionals
At Your Service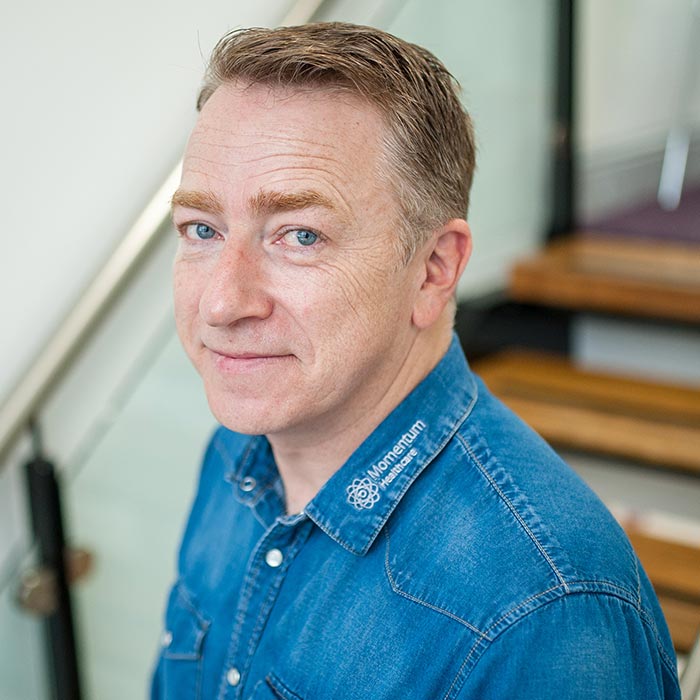 Peter Carroll
Product Specialist & Director
 087 623 9023
 peter@momentumhc.ie
Garda Vetted
Tusla Children First Certified
GDPR Staff Awareness Certified
Dublin, Carlow, Cork, Kerry, Kilkenny, Laois, Offaly, Tipperary, Waterford & Wexford.
Peter's background is in aeronautical engineering, having worked with Aeromotive for many years, before moving over to the mobility sector. He has been working in this sector for over 20 years & has trained with all the leading manufacturers.
Peter continues to assess clients and chooses not to get behind the desk, in order to stay in touch with people's requirements and needs. This means he can choose the best product mix for them and bring those products to Ireland.
He plays soccer twice a week and coaches an underage team in his local club.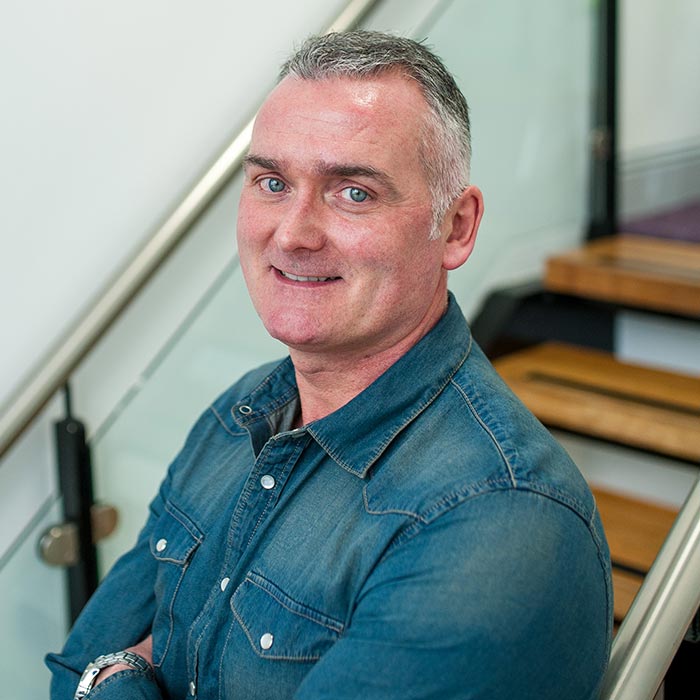 Brian McElhinney
Product Specialist
 087 318 0920
 brian@momentumhc.ie
Garda Vetted
Tusla Children First Certified
GDPR Staff Awareness Certified
Clare, Donegal, Galway, Leitrim, Limerick, Mayo, Roscommon & Sligo
Brian's original background and training is in Electronic Engineering, in which he worked for 15 years before moving to the mobility industry in 2004. This knowledge, coupled with 14 years' experience working with various wheelchair providers and manufacturers, has made Brian very popular as a product specialist.
When Brian is not working you will find him with his family, while he also enjoys the gym and particularly weight training in his free time.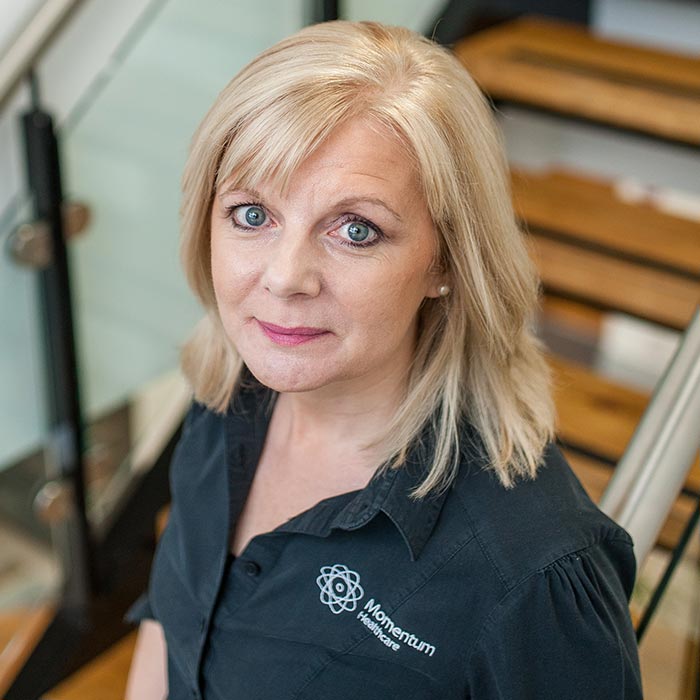 Miranda Cunningham
Customer Service Administrator
 056 771 2394
 miranda@momentumhc.ie
Tusla Children First Certified
GDPR Staff Awareness Certified
Miranda has been with Momentum Healthcare since its beginnings in 2009. Her background was originally in ceramics and later in book binding. Miranda's attention to detail and ability to focus on the task in hand are true assets to our team. She is the point of contact for our regular clients and customers, many of whom have complimented and thanked her for her help and attention to detail.
Miranda is the artistic one among us, with a talent for any creative project she takes up, such as cake decorating, jewellery making, and baking – and she makes sure that the office Christmas decorations are always perfect each year too!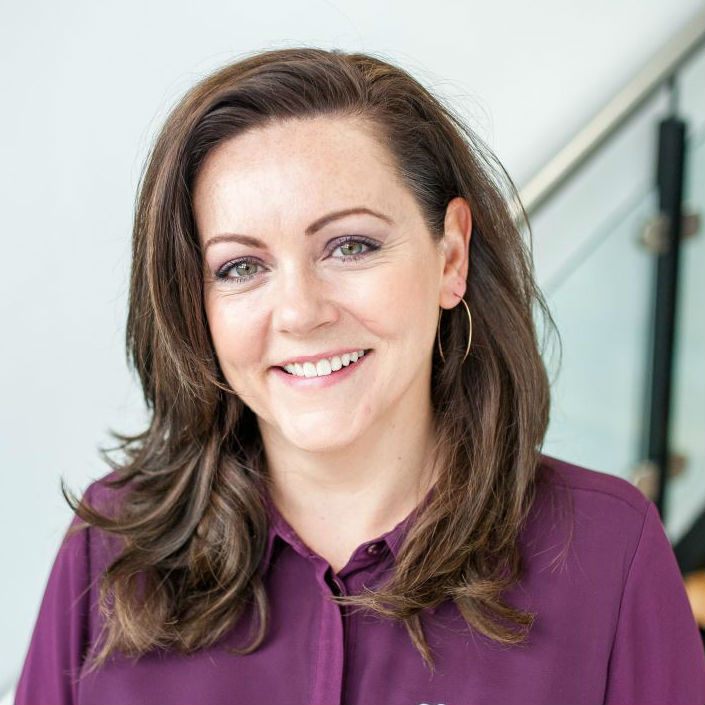 Aisling Carroll
Customer Service & Director
 087 780 1196
 aisling@momentumhc.ie
Data Protection Officer
Tusla Children First Certified
GDPR Staff Awarness Certified
Aisling's background is in Hospitality Management, having attended Cathal Brugha Street college longer ago than she cares to mention! She has a passion for customer service and feels no company can ever sit back in this regard.
Aisling's daily goal is to make someone's day easier by going that step further and taking a small burden from them.
She is a keen open water swimmer and enjoys getting to the ocean at least once a week.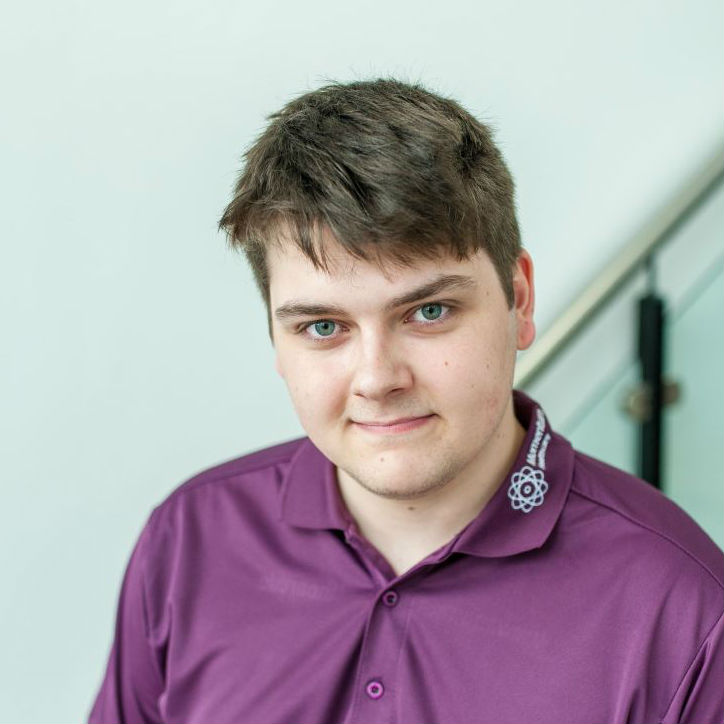 Danny Graham
Customer Service Administrator
 087 622 94312
 danny@momentumhc.ie
Tusla Children First Certified
GDPR Staff Awarness Certified
Danny joined the company in 2018 and brings his youth and IT skills to the team. He is primarily focused on getting our quotes out in a speedy manner and spare parts support. Danny is very methodical, and his practical outlook on things is helping us to streamline our IT set up and put new systems in place, enabling us to continue to provide exceptional customer service.