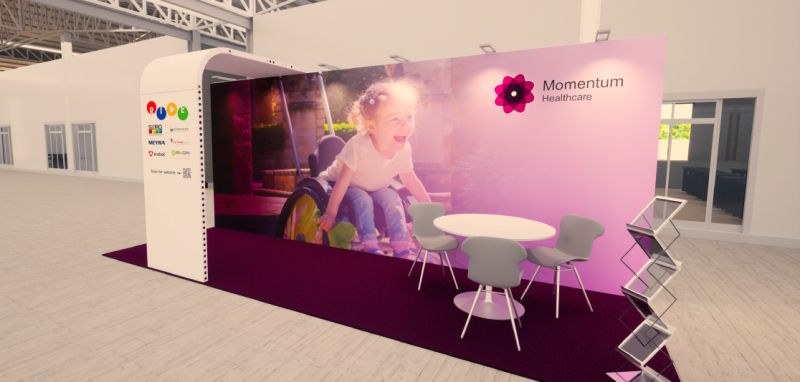 In-person events have been incredibly missed during the pandemic, so it comes as no surprise that we're thrilled to be a part of such a fantastic event as the European Seating Symposium 2022. 
This years' event is a special one as it's the first time we will all be together since the Covid-19 pandemic began 2 years ago! We're incredibly honoured to be part of the fantastic roster of exhibitors at the expo and look forward to showcasing some fantastic products. 
Bringing together a multitude of different practitioners from health organisations, industry professionals, manufacturers, suppliers, and users of seating and assistive technology plus many more, the European Seating Symposium is considered the leading event in Europe of its kind, and with good reason too!
At the European Seating Symposium, visitors are free to explore a range of product demonstrations, sit down and listen to a variety of high-calibre inspirational and practical talks from industry leaders and medical professionals, take part in workshops, network with other professionals and users of seating and assistive technology, and visit a whole host of supplier stands in the exhibition hall. 
The conference is perfect for all levels of knowledge, and the acclaimed speakers from around the world will be leading talks in the areas of Specialised Seating and Assistive Technology, Occupational Therapy, Physiotherapy and Clinical Engineering, to name but a few.
The Symposium objectives include:
To provide participants with knowledge of the basic and advanced principles of seating and assistive technology
To provide participants with an insight into the importance of postural management to overall health and function
To provide participants with an understanding of methods and tools used as part of the seating and assistive technology process
To give an overview of general solutions to advanced assessment and prescription
To give an overview of general solutions to meet the more common seating and assistive technology challenges
In addition to the comprehensive conference program of events, the three-day event features some of the industry's leading suppliers and manufacturers in the exhibition hall. We'll be there too! 
You can find us at stands 1 and 2 where we will be showcasing our fantastic range of wheelchairs, custom seating and therapy aids. 
We will also have other products related to sitting too, such as wheelchair cushions and backrests. 
The team here at Momentum Healthcare will be on hand to have a chat and demonstrate how our products can help support clients and users to provide safe and comfortable care. 
We know and understand that health, mobility, and comfort is incredibly important for users of wheelchairs, which is why we are committed to providing seating systems and wheelchairs that help users achieve as much independence as possible.
Our focus is on a superior quality of customer service, knowledge in our field, and representing our suppliers and their ambitions for their products and designs in an ever-growing and evolving mobility market. 
One thing we are excited to talk to you about is our partnership with Ride Designs from Colorado.
Their Ride Custom System offers top-class postural care that not only optimises posture but also successfully protects the skin with one lightweight, simplistic design. Their systems are now recognized internationally for their ability to manage the broadest range of seating issues. 
There's a real buzz in the air this year as we can all finally be together again, and we here at Momentum Healthcare can't wait to see you all at the European Seating Symposium between 14-17 June 2022 at Croke Park Stadium in Dublin to show you all our fantastic products and seek out new, high quality, innovative products that keep you, our end users, at the forefront of our minds. 
Pre-symposium sessions take place Tues., June 14, with the main symposium starting Wed., June 15.