Christmas is fast approaching which means it is that time of year to think about the gifts that you will buy for friends and family. Buying the perfect gift for a loved one during the holiday season can be a lot of pressure but it should also be joyful to treat those that you love. Here at Momentum Healthcare, we want to help take the pressure away when buying a gift for a loved one with limited mobility, which is why we are here to suggest a range of delightful presents for wheelchair users.
Electronics
There are so many technological advances in the present day that make daily tasks easier for people with and without mobility. There is a range of handsfree electronic devices that are specifically ideal for a wheelchair user, which is why they make great gifts for Christmas.
Wireless Headphones
Wireless headphones are a wonderful gift for those in wheelchairs as they stop the potential of wired headphones getting caught up in the chair and tyres. Wireless headphones are available at different price points so you can buy them as a gift no matter what your budget.
Amazon Echo
If you are looking for higher-priced products to gift someone this Christmas, an Amazon Echo and Echo show are fantastic handsfree items that will make home life easier and more exciting. The Amazon Echo simply uses a person's voice to answer questions, play music, access recipes and can even control the lights in a home.
Quokka wheelchair bags are a stylish essential for making outings easier and more functional for people that use wheelchairs. These QUOKKA® wheelchair bags and accessories are designed to make life easier for wheelchair users.  This is a range of stylish and practical bags that attach to your wheelchair for easy access and safety.  Quokka Wheelchair bags are also affordable to buy so they are an excellent gift this Winter season.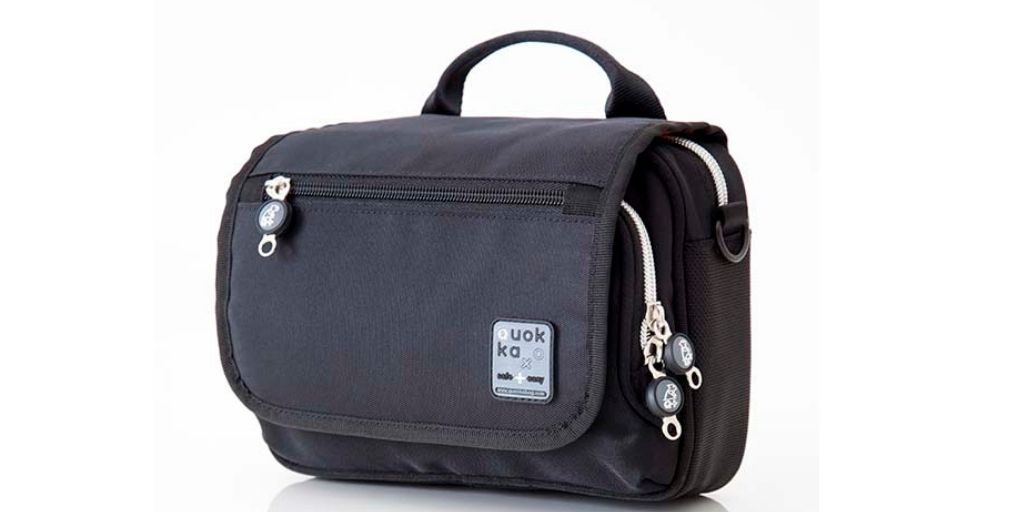 Warm Clothing and Footwear
There are a variety of great clothing gifts to buy people with limited mobility. Christmas is the perfect time to buy something warm for someone with a wheelchair as it is the coldest time of year.
Gloves
A good gift idea for people with less mobility is a pair of winter gloves. Everyone loves a warm pair of gloves, and even more so for people in wheelchairs as they protect hands from the frosty cold weather during the Winter. If you purchase wheelchair gloves as a holiday gift, try to choose warm and functional gloves that are water-resistant and have a good grip.
Foot Warmers and UGG Boots
Another great gift idea is foot warmers which are available in a variety of designs and are ideal for keeping feet warm while out and about or at home. Similarly, UGG boots are a wonderful gift for family and friends that use a wheelchair. UGGs have a higher price range but are both stylish and functional, ensuring the user's feet are kept warm no matter where they are. 
Ski Socks
For a smaller budget, a pair of ski socks are a thoughtful present that will be sure to keep anyone in a wheelchair warm. Ski socks are both comfortable and are longer in length than normal socks so they keep both the feet and ankles from the cold. Ski socks are also available in a variety of styles so you can buy socks that your friend or family member will love.
Wheelchair Accessories
Wheelchair accessories are a thoughtful and useful present for someone with reduced mobility. They make everyday life easier and more convenient, making them the perfect gift that everyone in a wheelchair needs to have.
Lap Trays and Cushions
If your loved one does not already have a lap tray or cushion, they are an amazing gift to give at Christmas. Trays with cushions simply rest on a person's lap and allow them to use a laptop, eat food, write or read a book, as well as a variety of other activities. Lap trays are products that will make daily activities much easier which is why they are such a good gift for loved ones that use a wheelchair.
Here at Momentum Healthcare, we would like to wish you all a peaceful and happy Christmas.  We look forward to serving you for many years to come.  Happy Christmas and Happy New Year.