Lifestand LS Wheelchair
The Lifestand LS from Permobil is the manual option in the Lifestand range – allowing you to use your own energy and weight in moving from a sitting position to standing, with complete independence and in one smooth movement.
It is suitable for ordinary everyday use as well as for your daily standing therapy.
Scroll down for more details.
Lifestand LS wheelchair features include:
Adjustable backrest angle, with three possible indexations and heights
Allows perfect alignment of hips, knees, and ankles while standing
Ergonomic tibia support, adjustable to the size of each calf
The Lifestand LS allows you to get vertical, giving you back your freedom to stand up when desired, delivering all the therapeutic and lifestyle benefits that brings.
Momentum Healthcare are exclusive distributors in Ireland for the Lifestand LS and all other Lifestand wheelchairs.
Use Product Enquiry Tab to get in touch for further details.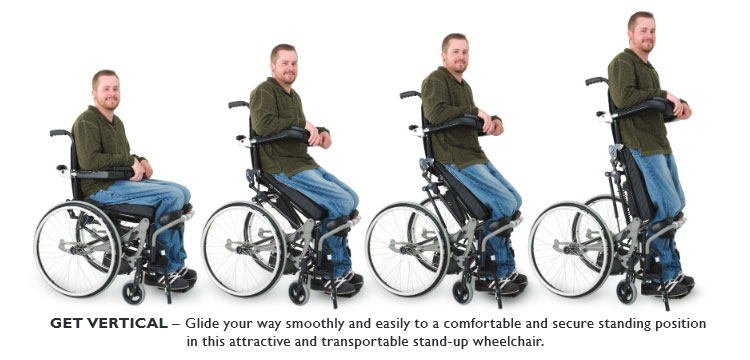 TOTAL WIDTH: 650 – 770 mm (3° camber) / 590 – 710 mm (0° camber)
TOTAL LENGTH (SEATED): 890 – 1070 mm
TOTAL LENGTH (STANDING): 940 – 1120 mm
SEAT HEIGHT: 510 mm
SEAT DEPTH: 410 – 550 mm
SEAT WIDTH: 360 / 400 / 440 / 480 mm
BACKREST HEIGHT: 320 / 400 / 520 mm
BACKREST ANGLE: Fully adjustable
TOTAL WEIGHT: 25 kg
MAXIMUM USER WEIGHT: 120 kg
For more information about this product or to receive a quote, please call us directly on ­056 771 23 94 or fill in the form below and we'll get back to you shortly.
---