GTM Junior Wheelchair
The GTM Junior is a bespoke wheelchair for children in the age range of approximately 7 to 14 years and of maximum weight 50 kg (approx. 8 st.)
It comes in a range of bright colours to appeal to all young users, and there is a range of dimensions to suit all individual needs in avoiding postural defects and incorrect movement habits.
Scroll down for more details.
Main key features of GTM Junior wheelchair include:
Adjustable centre of gravity and folding anti-tippers – allowing the user to learn riding on two wheels
Solid tyres – prevents punctures
Light-up castors and sports brakes – adding an element of fun and style
The GTM Junior is supplied with a custom-sized seat, tension adjustable backrest, and pelvic strap as standard.
Momentum Healthcare are exclusive distributors in Ireland for the GTM Junior and all other GTM wheelchairs.
Use Product Enquiry Tab to get in touch for further details.
FRAME: Box frame, made of high quality 7020 alloy
BACKREST: Folding and locked by a "lock-down" system. Height adjustable 5 cm (optional)
REAR WHEELS: Choice of size: 20"or 22". Choice of angle: 0°, 2°, 3°, 5°
SEAT WIDTH: From 24 to 40 cm
DIMENSIONS: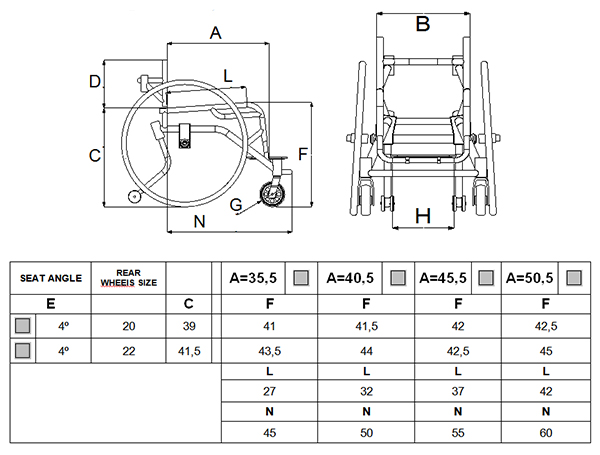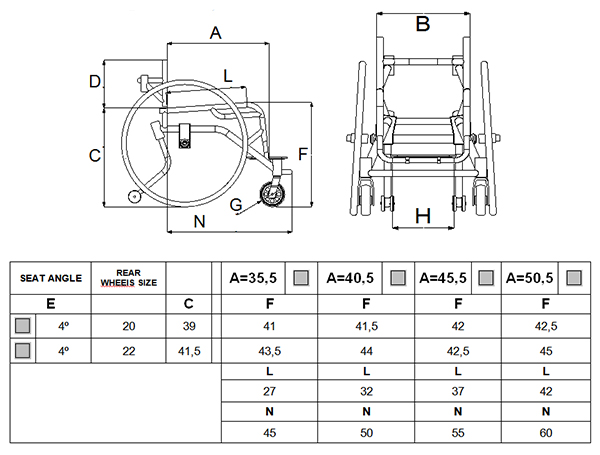 FOOTREST: Aluminum with plastic platform. Height and angle adustable
REAR WHEELS: Radial
SPOKESGUARDS
HANDRIMS: Aluminium
TYRES: Schwalbe Right Run, grey, blue
BRAKES: "Push to lock" type
AXLES: Ø 12mm
ANTITIPERS
CASTERS: Plastic, black, 4"
UPHOLSTERY: Adjustable velcro belts, breathable cushion. Front pocket. Choice of black / red
PUSHHANDLES: In backrest handle. Height adjustable.
SIDEGUARDS: Removable, plastic or carbon fibre / Straight, with mudguard
FRAME COLOURS: Choice of red, white, yellow, orange, cerise, navy, light green, green, light blue, silver, old silver, graphite, black, black matt
For more information about this product or to receive a quote, please call us directly on ­056 771 23 94 or fill in the form below and we'll get back to you shortly.
---