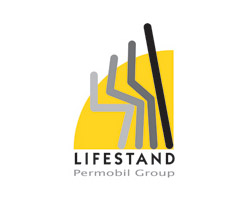 Lifestand wheelchairs are a world leading brand of standing wheelchairs, delivering huge health and physical benefits for the user such as help with breathing, the digestive system, and bone density. The Lifestand range features wheelchairs allowing the user to stand either manually or with electrical assistance. The Lifestand LSCO can also be driven while in a standing position, thanks to propulsion via powerful electric motors and control via a joystick.
The Lifestand range is especially designed for users with spinal cord injury, multiple sclerosis, muscular dystrophy, or cerebral palsy. Users who may benefit from them are advised to secure one as soon as possible after the need for a wheelchair or mobility device arises.
Momentum Healthcare are exclusive distributors in Ireland for Lifestand wheelchairs, and are available at all times to answer queries or deliver any further information sought. For more on Lifestand standing wheelchairs, browse our range of models, or contact us today.
Lifestand Wheelchairs in Our Offer